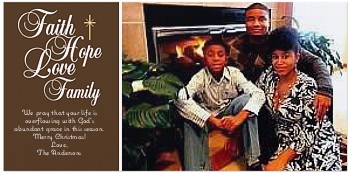 For the last few years, I've been slacking with sending out family Christmas photo cards, but NOT this year. Thanks to Shutterfly, Cyber Monday deals, and my mom's willingness to snap our photo I was able to get our Christmas cards done!
I'm so happy!
Tell me what you think!
Merry Christmas!
Faith Love Family Religious
Modern shower invitations and holiday cards by
Shutterfly
.